• NHS and Private practice
• Postgraduate expertise in general dentistry, implants, orthodontics and facial aesthetics
• Luxurious, relaxing setting
• State of the art technology
• Professional and friendly service
• Wheelchair accessible
• Free consultations
Bridge of Weir Dental & Aesthetics aims to exceed your expectations of local dentistry. Our mission is to provide premium patient care – an unprecedented patient experience in a luxurious, relaxing setting, with a standard of clinical expertise to match.
We are equipped with state of the art technology and host postgraduate expertise in dentistry, implants, orthodontics and facial aesthetics.
We are dedicated to providing dental and aesthetics care to the highest standard in an exceptional setting. Whether you are seeking NHS or Private treatment, let us welcome you as our patient. Request your free consultation today.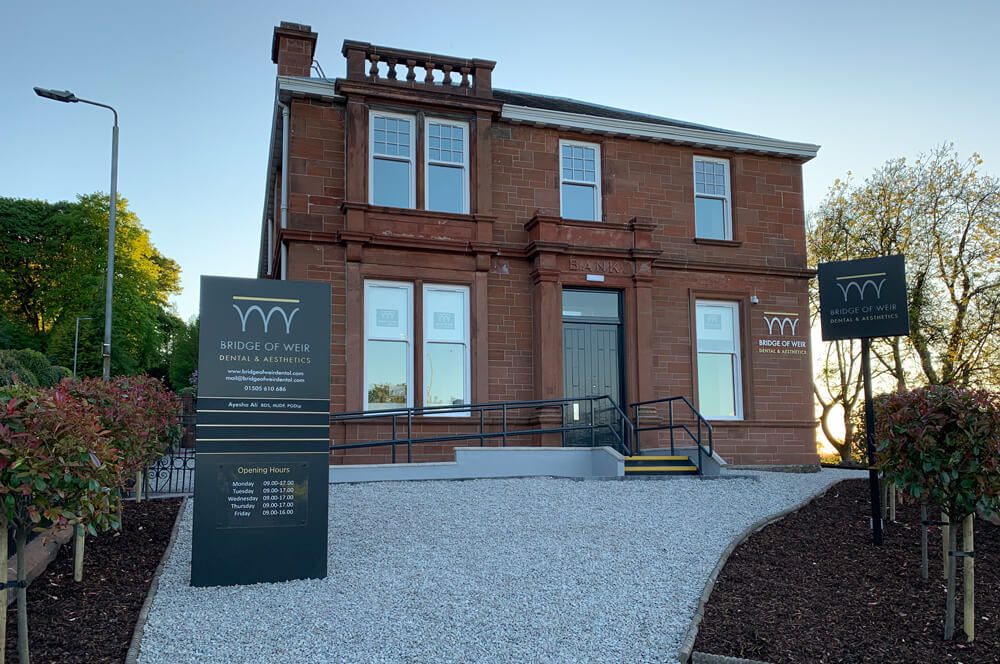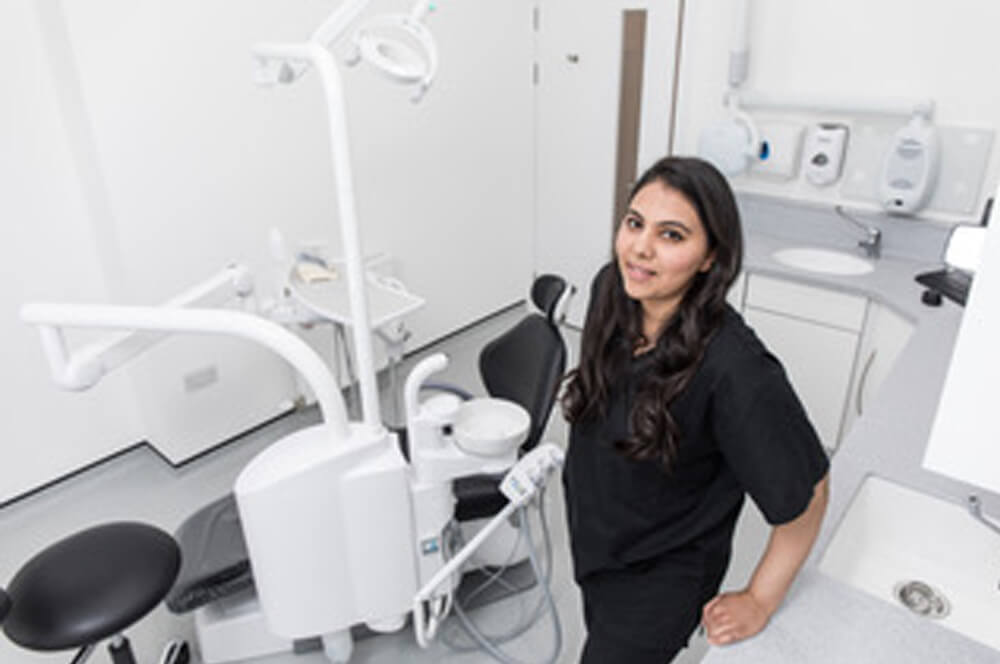 Practice Principal
Dr Ayesha Ali 
BDS (Glas), MJDF (RCS Eng),
PGDip Skin Ageing and Aesthetic Medicine (Manc)
 NHS and Private treatment
Request your free consultation today
Bridge of Weir Dental & Aesthetics
2 Prieston Rd, Bridge of Weir PA11 3AJ, UK
Contact Details
Bridge of Weir Dental & Aesthetics
1 Gateside
Prieston Road
Bridge of Weir
PA11 3AJ
(formerly Clydesdale Bank)
Phone
Email
Opening Times
Monday09:00 – 17:00
Tuesday09:00 – 17:00
Wednesday09:00 – 17:00
Thursday09:00 – 17:00
Friday09:00 – 16:00